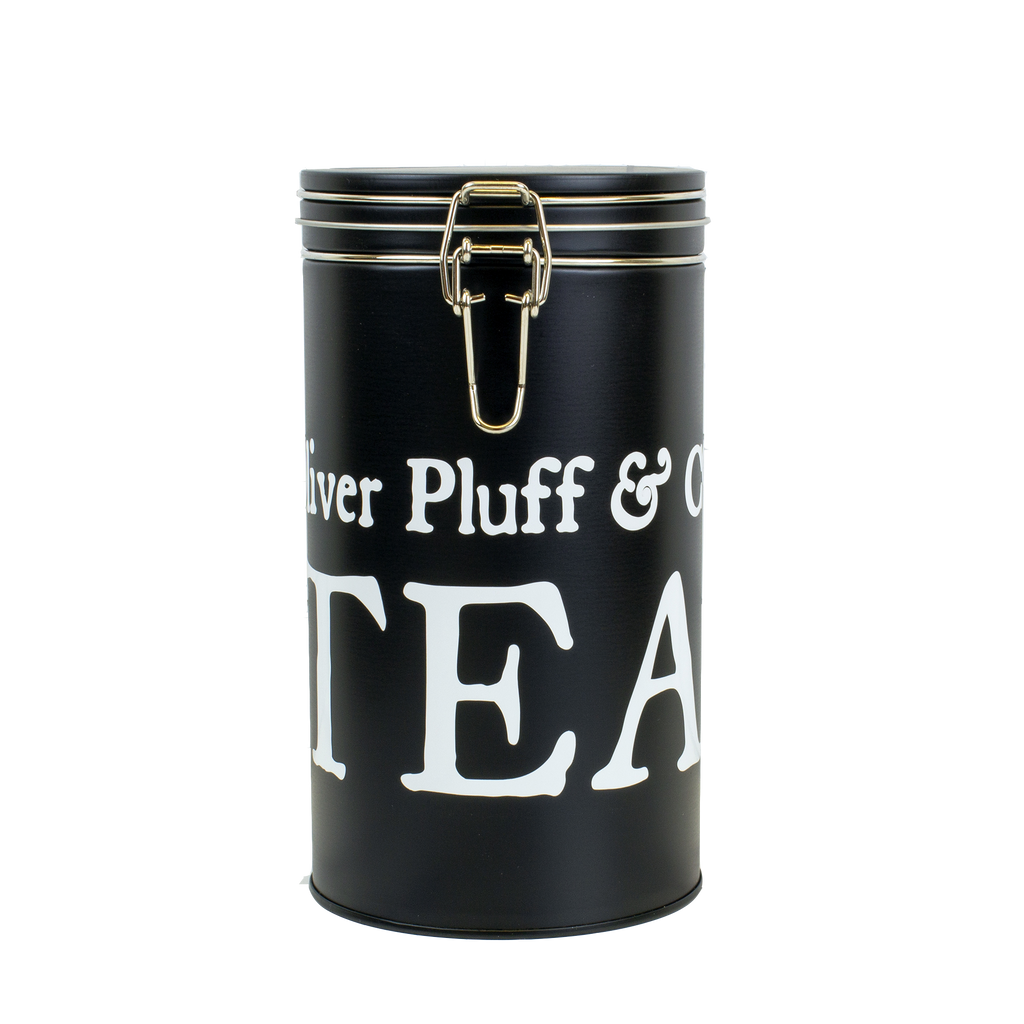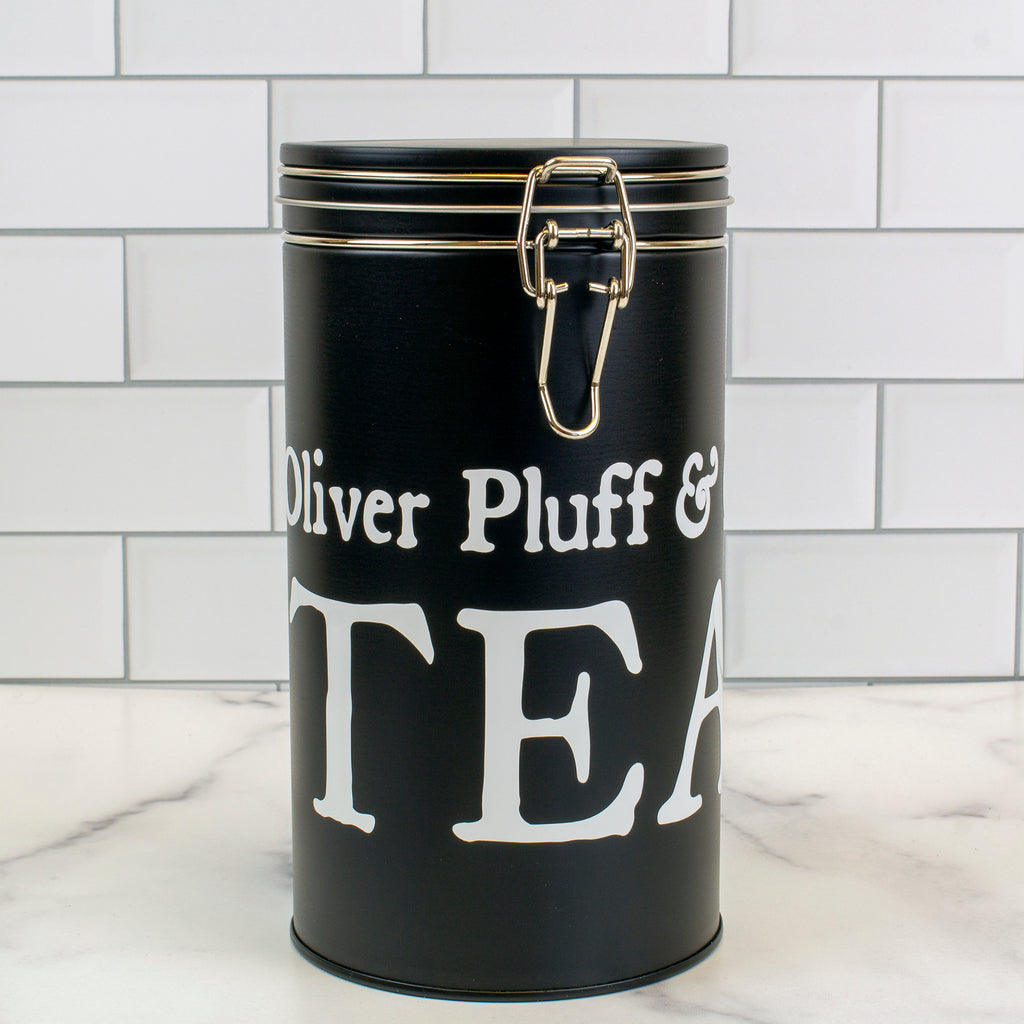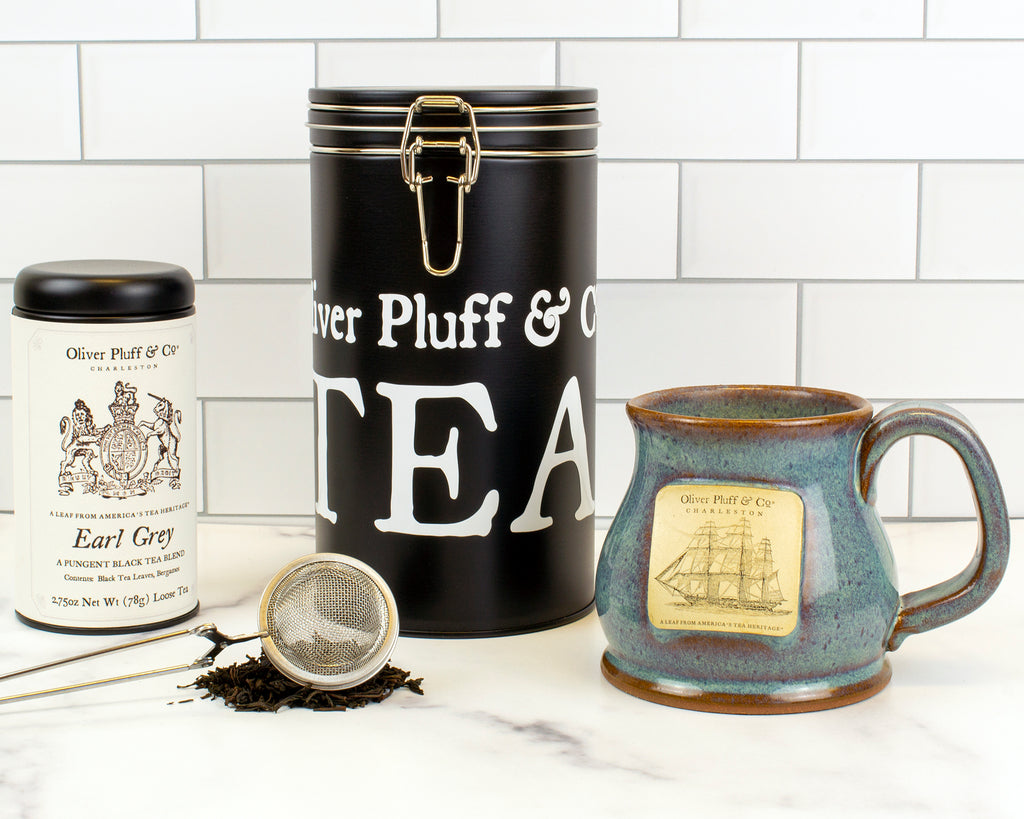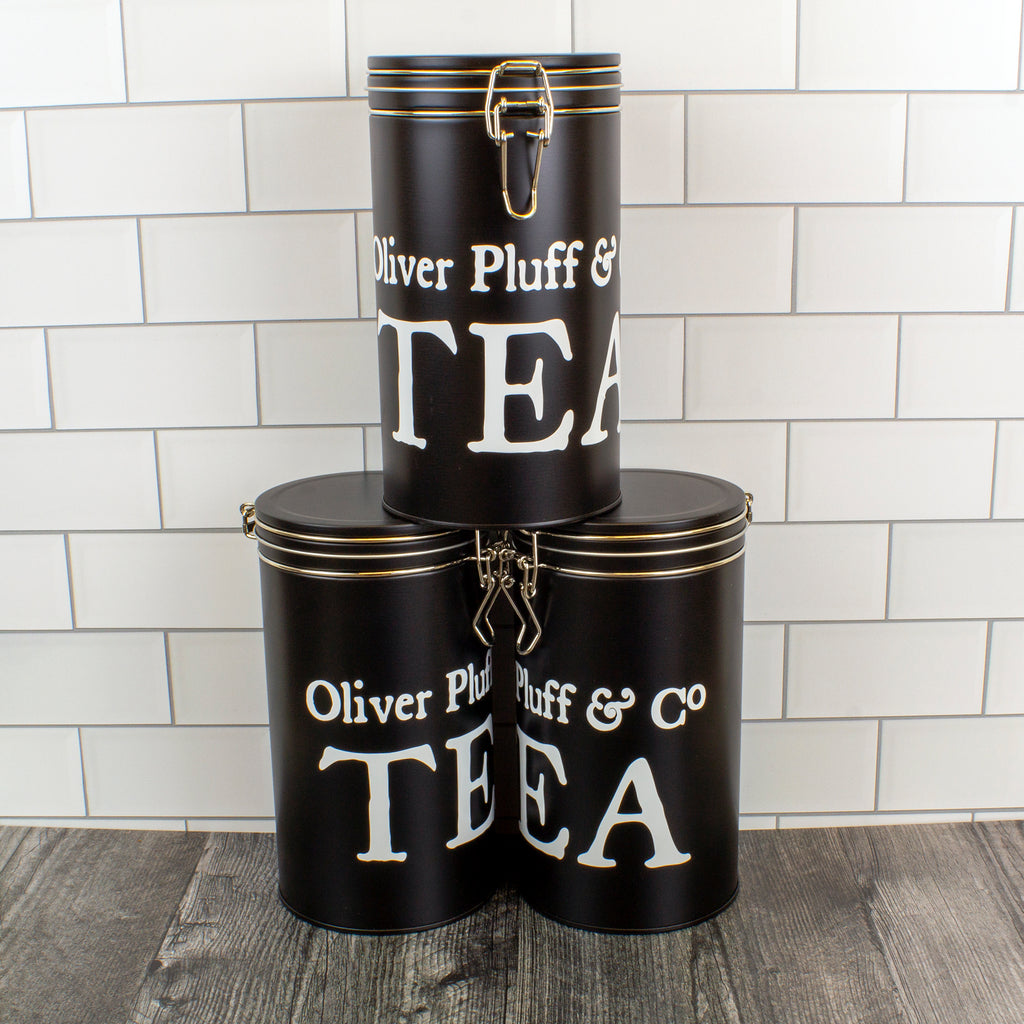 16 Oz Black Tin with Latch Lock
16 Oz Black Tin with Latch Lock
Looking for a Large Tin to store your favorite Oliver Pluff Tea?   Look no further!   This tin shows you love Tea!  Depending on the tea, it will contain up to 16 oz of your favorite leaf!
The Tin is 4.25 " x 7.75 Inches Tall.   
Wipe with damp cloth.   Do not submerge in water or place in Dishwasher.