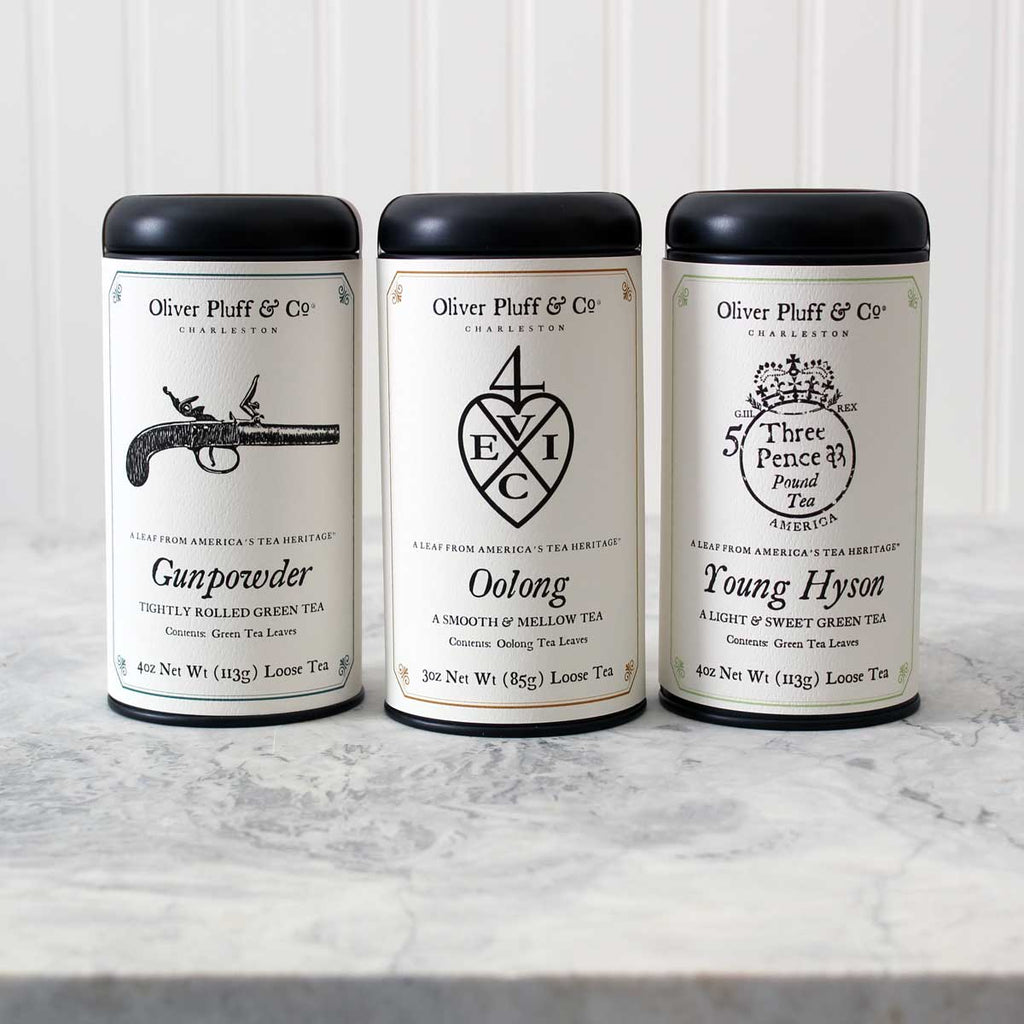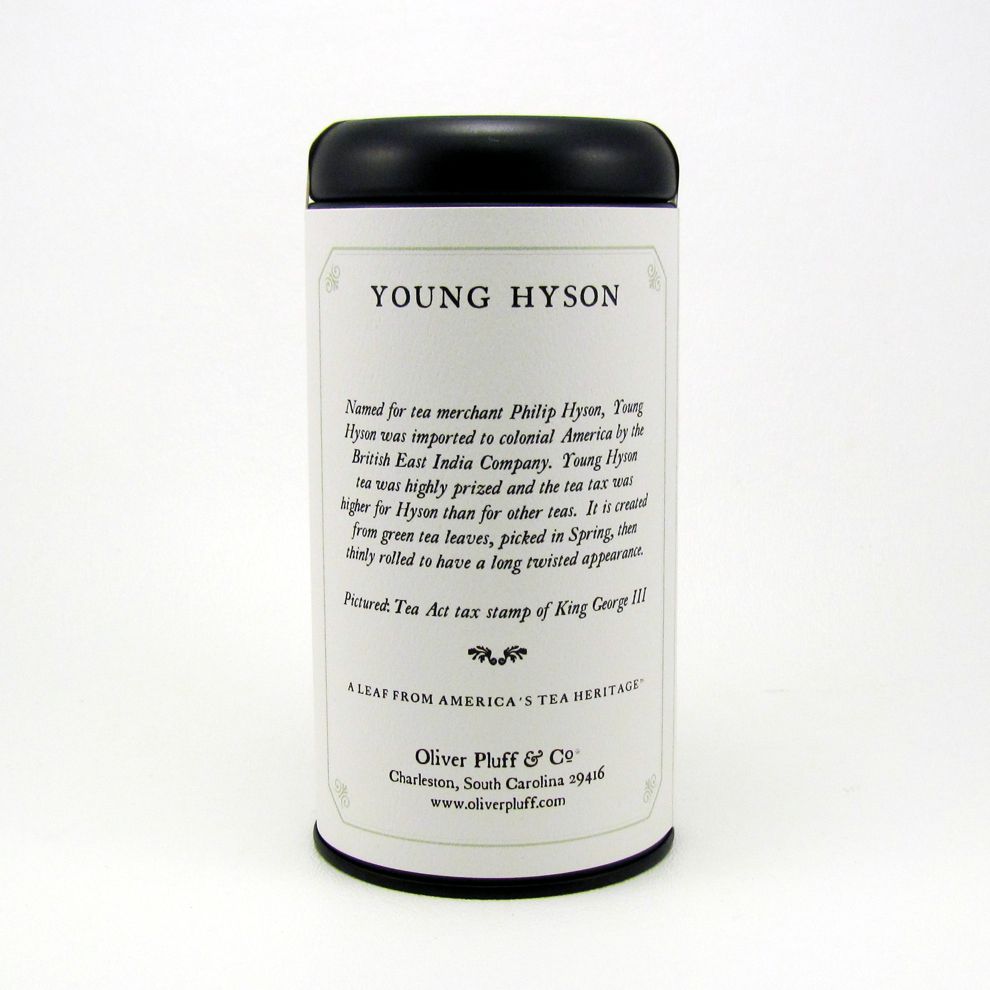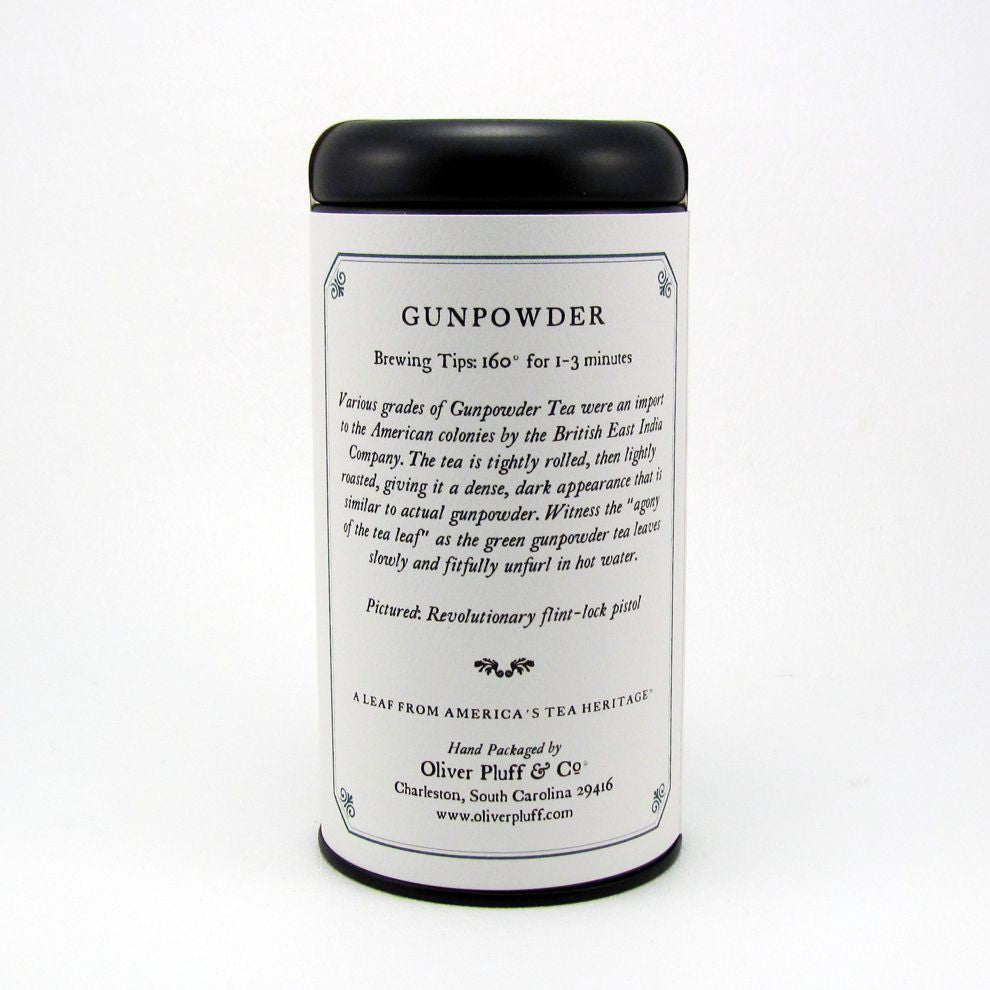 Colonial Green & Oolong Tea Trio
Colonial Green & Oolong Tea Trio
Colonial Green and Oolong Tea Trio - 3 3oz Signature Tins
A sampling of three colonial green and oolong teas in 3oz signature tins.  Sampling includes: Oolong, Young Hyson, and Pinhead Gunpowder fine teas.
Description: Oolong, Young Hyson and Pinhead Gunpowder Green teas.  With a sweet and nutty aroma, Oolong has the characteristics of both green and black teas.  Oolong is withered in the strong sun before twisting, curling and drying.  Often made into tea bricks centuries ago, early Americans purchased Oolong tea in the form of bricks in order to keep the tea well-preserved for the journey to America.  Now, in its' modern form, Oolong is consumed as a tea made from loose tea leaves. Young Hyson, made from young tea leaves that are thinly rolled to have a long, twisted appearance, is full-bodied, warm, and spring-like in flavor.  Young Hyson tea was highly-valued by early Americans and the tax on Young Hyson tea was higher than on other teas.  Rounding out the trio is Pinhead Gunpowder, a tightly-rolled green tea similar in appearance to actual gunpowder.  In early American times, varying grades of gunpowder were recorded as common imports.
Ingredients: Gunpowder loose tea, Oolong loose tea, Young Hyson loose tea
Size/Weight: 3 loose teas - (1) 4oz Gunpowder, (1) 3 oz Oolong, (1) 4oz Young Hyson, sealed in matte black signature tin.
Shelf Life: 3 Years
Hand Packaged by Oliver Pluff & Co. in Charleston, South Carolina