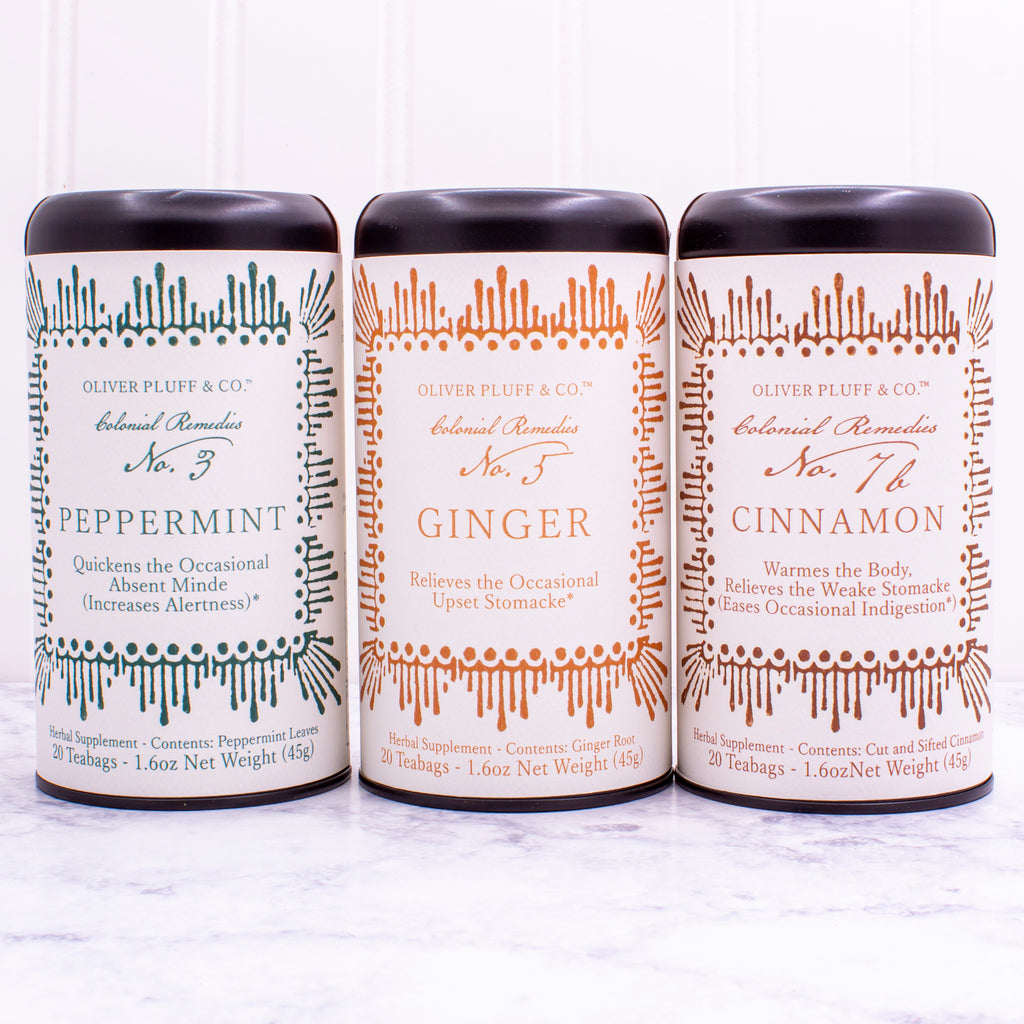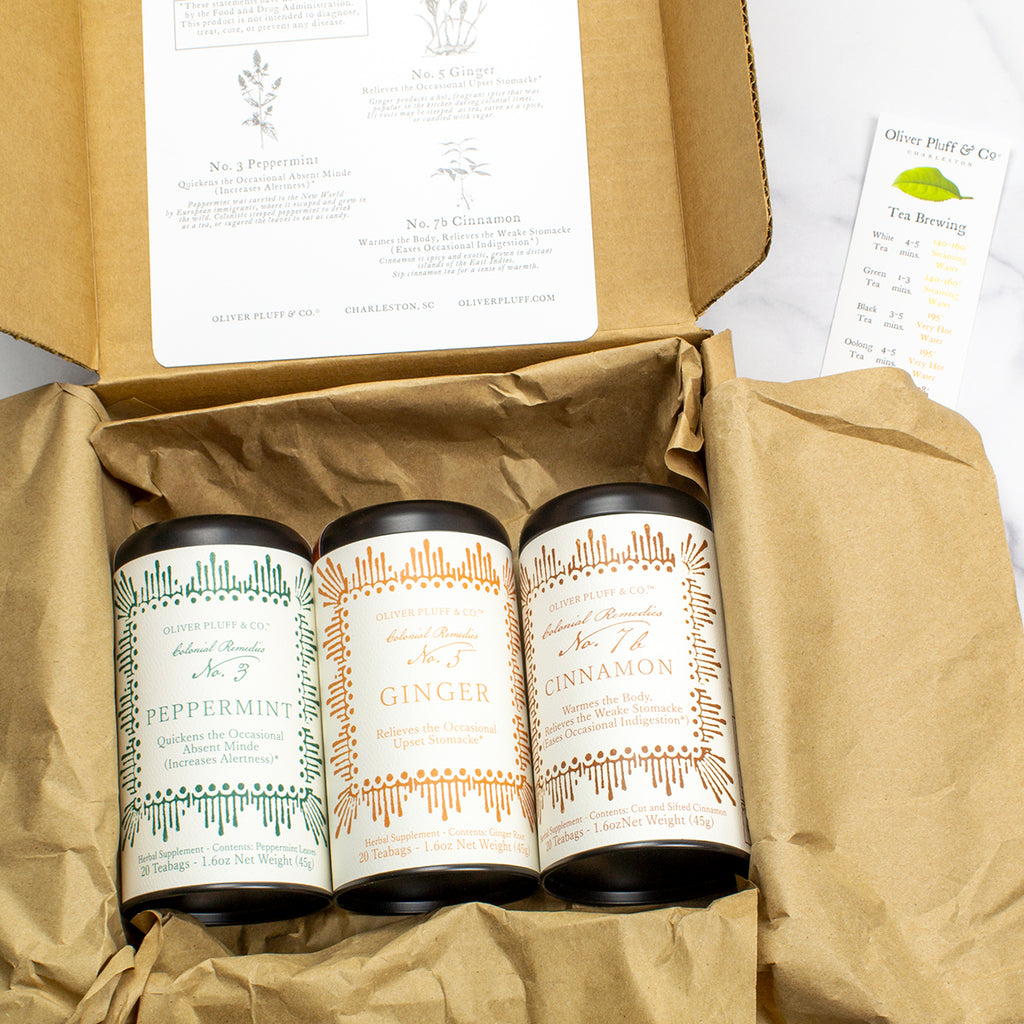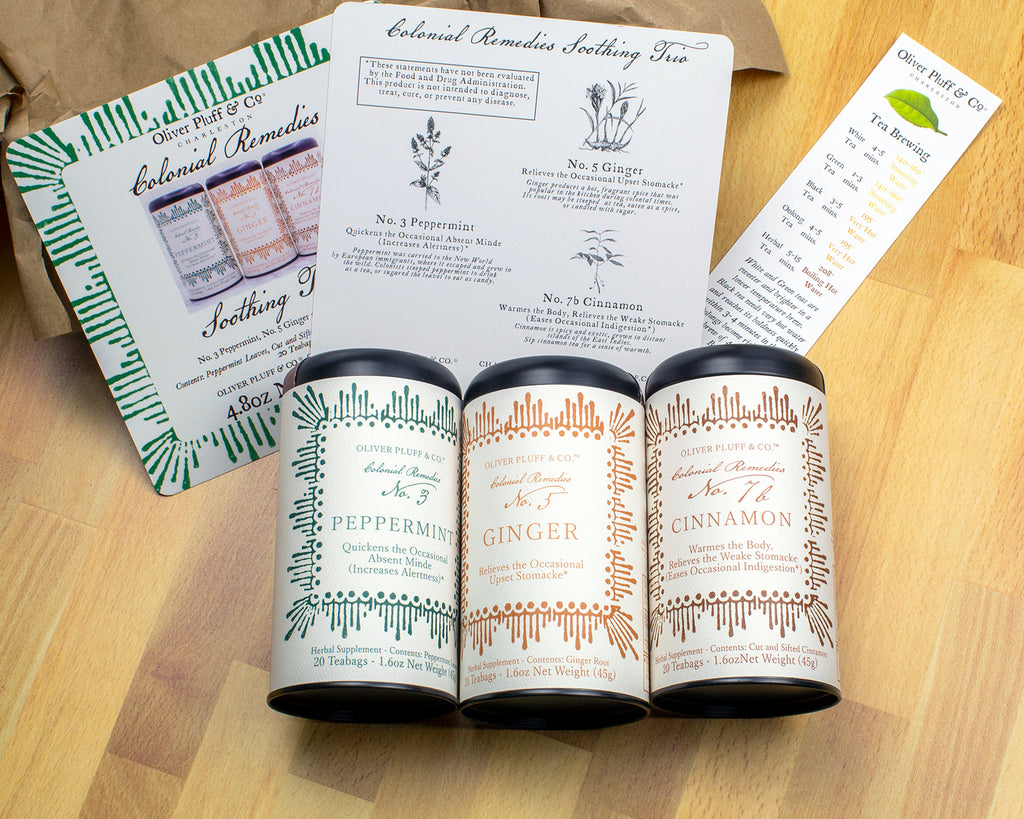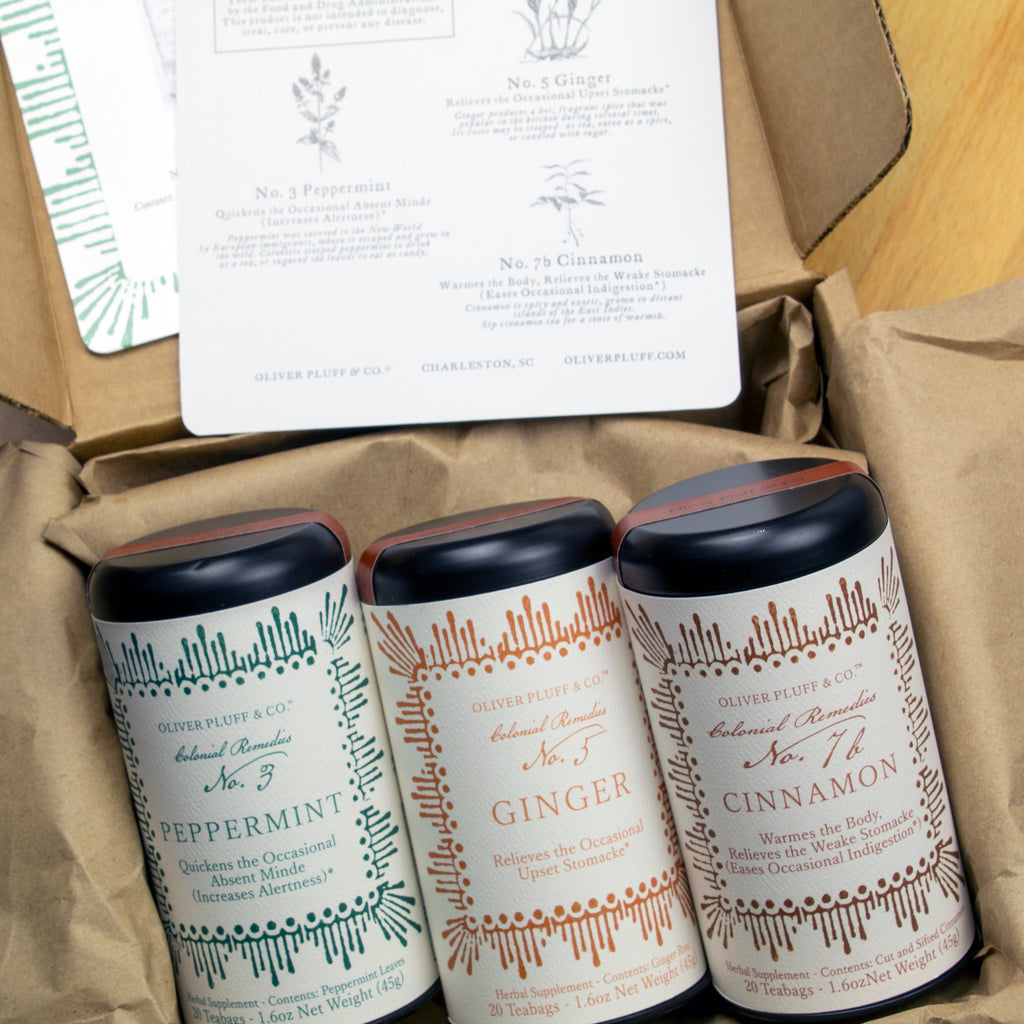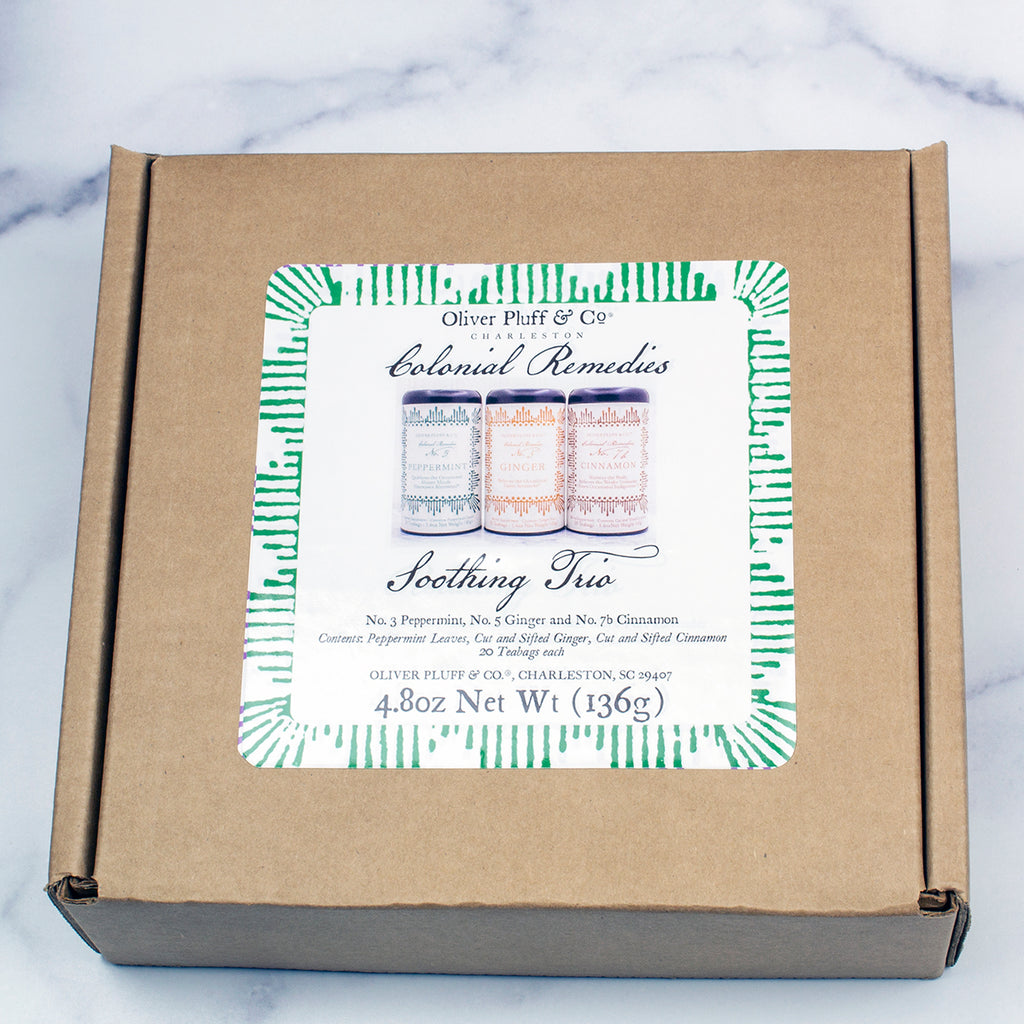 Colonial Remedies -- Soothing Trio Gift Set
Colonial Remedies -- Soothing Trio Gift Set
Colonial Remedies -- Soothing Trio Gift Set
Our bestselling Colonial Remedies are now available in convenient gift sets! Each Trio includes three healing tea blends, a perfect gift for any tea lover or wellness aficionado. Our Colonial Remedies come from herbal recipes commonly used during the 18th century. Many of these infusions have helped shape Western medicine, and the recipes are still used today to treat ailments and discomforts. 
Our Soothing Trio includes three teas whose detoxifying recipes are known to aid in digestion. Sip after a meal for ease any bloating or indigestion.   
Description:
Colonial Remedy No. 3 is the vibrant herb of peppermint. Peppermint is commonly used to freshen the breath and open the sinuses during allergy season but is also used to clear the mind of occasional fogginess. If that morning cup of coffee doesn't do the trick, try a cup of peppermint tea.  Packaged in a pyramid style teabag made of biodegradable nonwoven material.
Colonial Remedy No. 5 is Ginger .  Ginger is not only used as a spice for foods. It is commonly employed to aid in digestion, and to calm the stomach. It brings warmth and comfort to the body and lungs with the fragrant spice that can be eaten raw or steeped as a tea.  Packaged in a single chamber sachet style teabag.
Cinnamon is Colonial Remedy No. 7b. This rich bark is dried till curled to form a hollow stick and then cut and sifted.  This spice is much like ginger but with a sweeter taste and aroma. Cinnamon is wonderful for occasional indigestion and upset stomach while also having a slight calming effect of warmth.   Packaged in a pyramid style teabag made of biodegradable nonwoven material.  The convenient teabag form to allow you to add a touch of cinnamon to any drink you choose, or just drink it plain.
These statements have not been evaluated by the Food and Drug Administration. These products are not intended to diagnose, treat, cure, or prevent any disease. Please contact your doctor before making any dietary changes. Pregnant and nursing mothers, please contact your doctor before using any of our products. If you do have any reactions to any of the products provided by Oliver Pluff & Co, please stop using the product and contact a doctor immediately, your health is important to us. 
Ingredients: Peppermint Leaves, Cut and sifted Ginger, Cut and Sifted Cinnamon. 
Size/Type: (3) 20 Pyramid style teabags, sealed in matte black signature tea tins.
Shelf Life: 3 Years
Hand Packaged by Oliver Pluff & Co. in Charleston, South Carolina