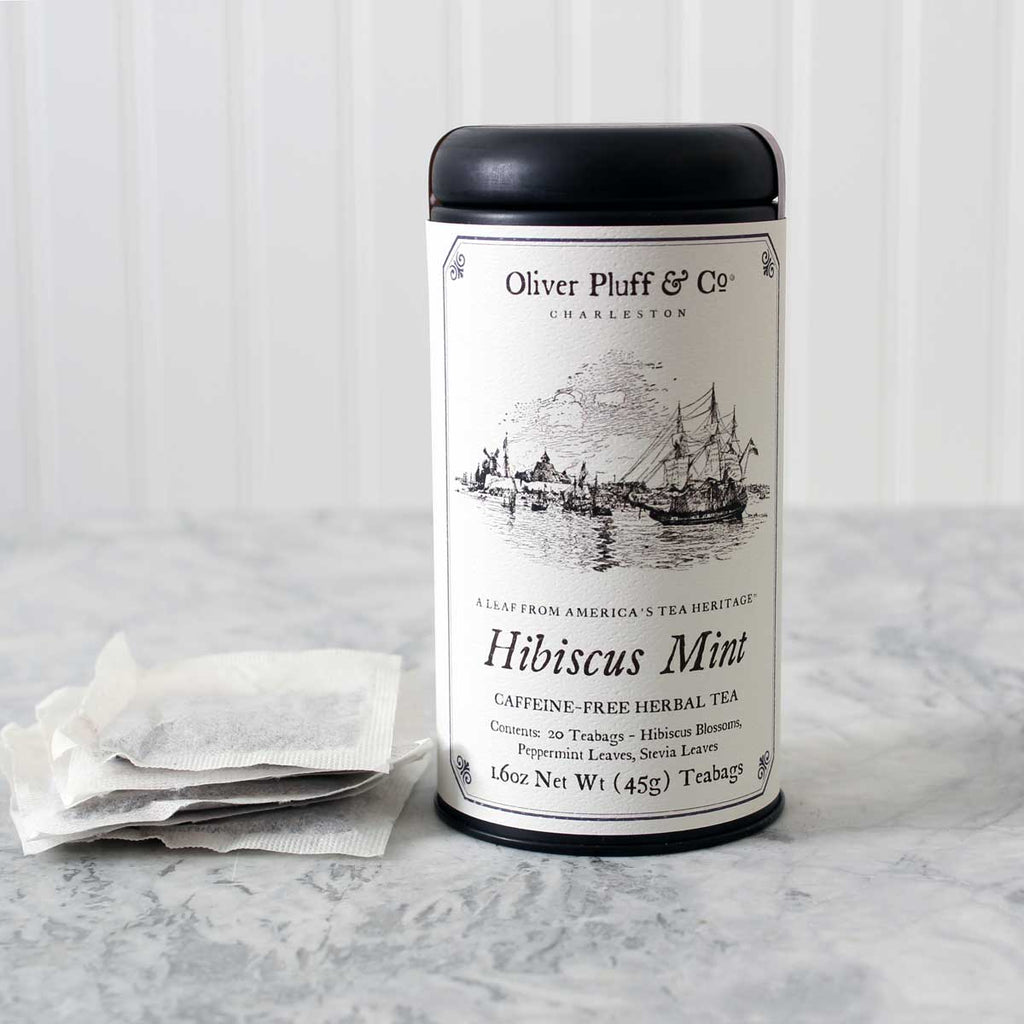 Hibiscus Mint - Teabags in Signature Tea Tin
Hibiscus Mint - Teabags in Signature Tea Tin
Hibiscus Mint - Teabags in Signature Tea Tin
Description: Hibiscus steeps to become a refreshingly tart herbal tea, softened by the sweeter peppermint and stevia leaves. The infusion is naturally caffeine-free and may be served hot or iced.
Ingredients: Hibiscus blossoms, peppermint leaves, stevia leaves
Size/Type:  20 Pyramid style teabags sealed in matte black signature tea tin
Shelf Life: 3 Years
***Our hibiscus was processed in a facility with peanuts. May contain peanut shell remnants.

Hand Packaged by Oliver Pluff & Co. in Charleston, South Carolina